Insured Tree Surgeons in Surbiton You Can Rely On for Your Tree Issues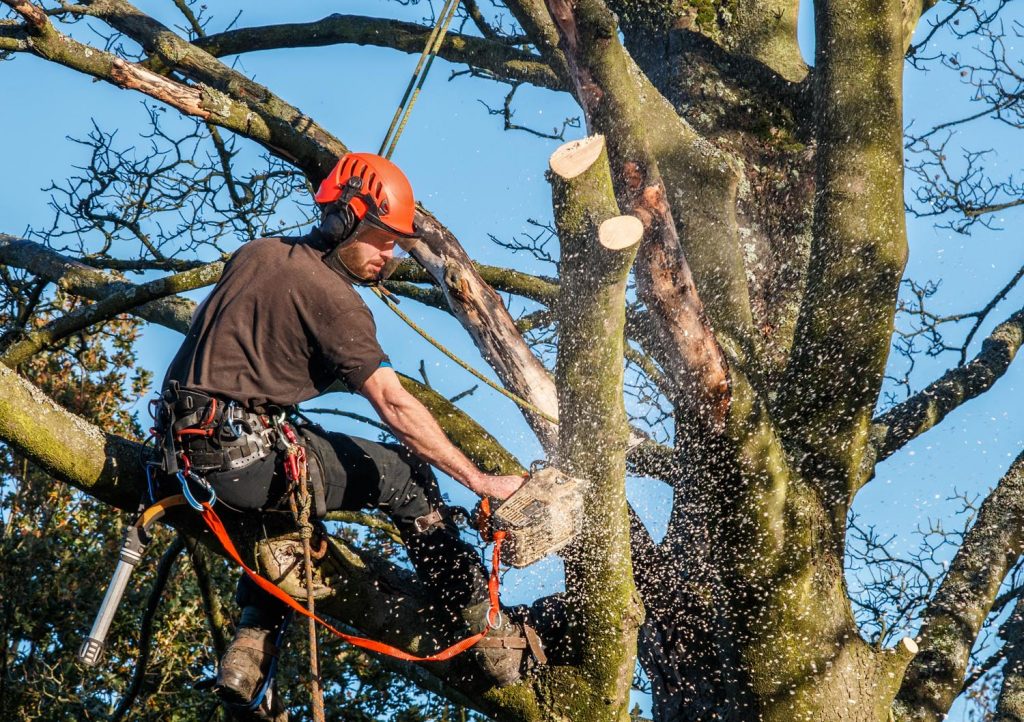 Whether you need to shape your overgrown bushes, trim the hedges or remove a hazardous tree, our tree surgeons can do this job for you. The professional tree surgery staff we work with can deliver a full range of services for your tree surgery needs, including tree pruning, tree felling, hedge trimming, stump grinding, site clearance and more.
What Tree Surgery Services You Can Receive from Us?
The specialists can complete any kind of tree surgery work in a safe and reliable manner, using the correct specialized equipment. Below, you can look at some of the tree surgery options they can provide you with:
Tree Felling – We can evaluate the condition and location of your hazardous tree, and decide which tree felling method is most suitable for your situation. In some cases, (for instance, when the space is restricted) a tree is removed by a section tree felling method which includes dismantling the plant into parts. If the location is enough, the tree is eliminated through a safe straight felling method.
Stump Removal – No matter how large or tough to remove your stump is, our specialists have the required specialist equipment to grind it out in a safe and reliable manner.
Hedge Trimming – You need assistance to trim your formal or informal hedges? We can maintain your hedges in perfect shape with our professional hedge trimming services.
Crown Thinning – We can make the canopy of your treeless dense letting more light and air into the crown. The crown thinning service will make your trees more durable in a storm and allow more sunlight to penetrate your garden.
Furthermore, our surgeons can provide regular tree maintenance, hazardous tree assessments, emergency tree work and deliver other cost-effective solutions for your tree problems.
Book Our Tree Surgeons in Surbiton!
Share your specific tree surgery needs with us on 020 3404 3305 and tell us when it is convenient for you to send a technician to you. After assessing the condition of your trees, the expert will suggest the best tree surgery option for you along with a free quote.
More Services in Surbiton: