Highly Efficient Tree Surgery Services in Kennington for the Perfect Care of Your Trees
You need to shape the bushes or trim the hedges? Or you have a more complex tree problem that needs an immediate solution? Whatever your tree surgery situation is, we can handle it safely and correctly. We've got the tools and skills needed to fell hazardous trees, remove stumps, eradicate obstructive branches and deliver many other tree surgery and maintenance jobs. With our professional assistance, you'll be able to keep your outdoor area clean, tidy and safe without a hassle.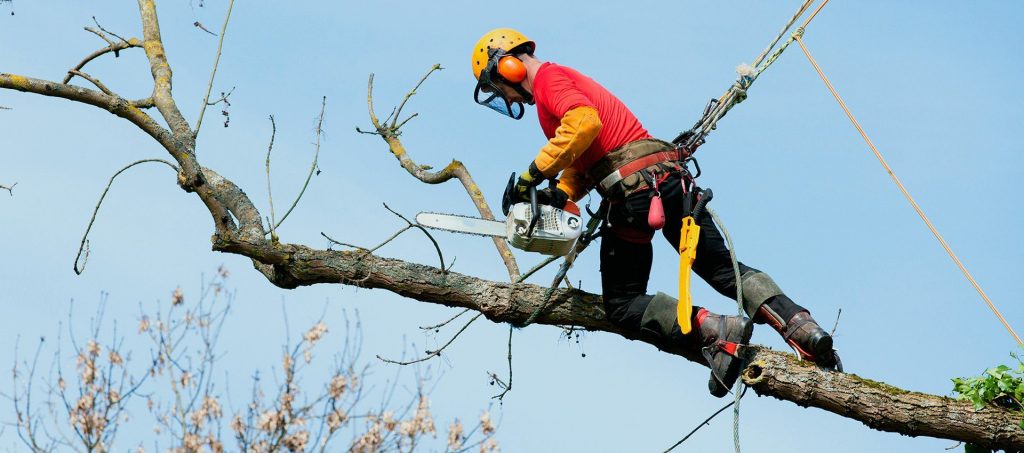 What Tree Surgery Jobs We Can Carry Out for You in Kennington
We can provide you with a full range of expert tree services to keep your plants healthy and your garden functional. For example, you can take advantage of:
Tree Felling/Removal – We can fell a rotten, infected or dead tree in a safe and controlled manner, using the correct tools and techniques. Depending on the condition and location of the problematic tree, we will choose the proper felling method – section tree felling or straight tree felling.
Tree Stump Removal – You need to eradicate a large and heavy stump but don't have the equipment and skills to handle the job? Our tree surgeons will cope with your stump in a timely and professional way with the help of speciality stump grinding machinery.
Crown Reduction – Our staff can reduce the overall size of your tree crown. They can remove the dangerous branches to prevent your tree from interfering with power lines or to solve other problems concerning the safety of your property.
Tree Pruning – We can have your trees and hedges properly pruned by our skilled surgeons. You can benefit from a regular tree pruning service or a one-off pruning job.
How to Book the Appropriate Tree Surgery Option for You?
It's so easy and convenient to contact us and share your tree removal situation. You simply have to dial 020 3404 3305 or complete the online contact form. Our friendly office operators are always on hand to offer their support when making your appointment with our tree surgeons in Kennington. They will help you book the best option for your tree issue.
More Services in Kennington: